The question is, can you use discord for business purposes?
In this article, we will cover some of the main topics that come up in regard to using Discord servers to organize a business, as well as show how Discord stands up against other chat apps and services that are more specifically designed for a business or company.
Can You Use Discord for Business Purposes?
While Discord is generally viewed as a platform for organizing a gaming community, recently we have seen a huge increase in the use of Discord for other communities.
This has been built into Discord under the Explore Public Servers section.

Member Organization
All of the functionality that Discord has built for these communities can easily be applied to the organization of a business. The voice chat features aside, just using Discord as a chat app can have some huge benefits for a company that needs to share information between groups of employees quickly.
Discord has simple and effective role assignments, allowing a business to separate all the aspects of the company, keeping conversations organized and sensitive topics away from employees who do not need that information.

These roles can then be assigned access to their own chat and voice channels. A separate voice channel for each section of the company, as well as a general chat for employees to join when they need to communicate across areas of the business.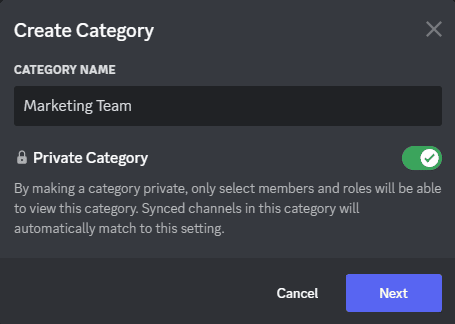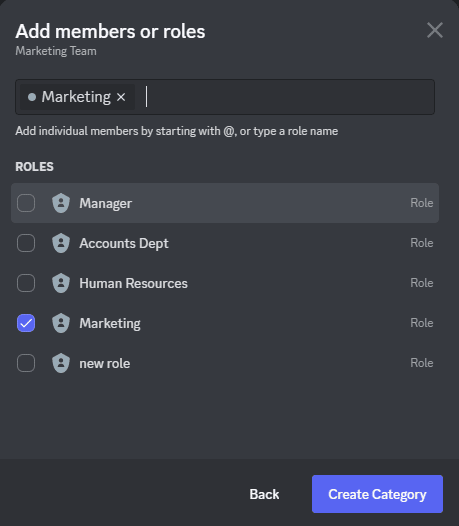 Direct Messages and Video Calls
Discord for business use has all the benefits the platform offers to everyone. Users can send direct messages and join video calls with other users just by having the Discord app on their phones or PC.
Screen Sharing
For many businesses that operate over the internet, especially those that have many remote employees, screen sharing is an absolute must.
Discord has an incredibly simple system for screen sharing. Simply press the screen share button and show everyone what you need via your own private live stream.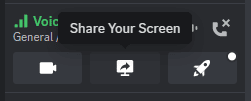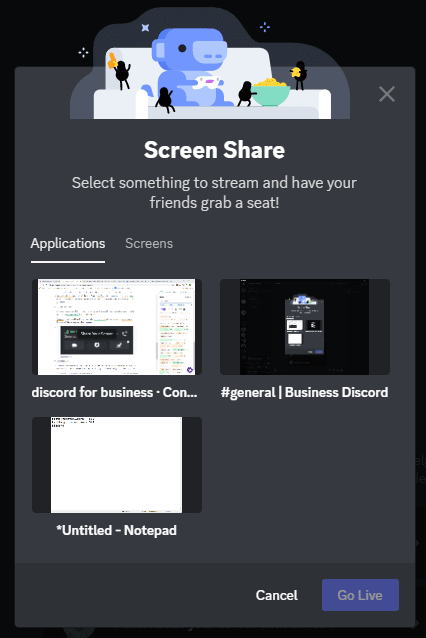 Discord Bots
There are tons of bots out there that can add tons of functionality to a business. However, the bots that exist are not even the best part of utilizing this Discord integration. Practically any software developer with the knowledge required to program a bot can do so, giving a business the capability to design almost anything they need to automate.
Using Discord to build a community around your business, but not for the actual inner workings, can be highly beneficial. With the general feel of Discord being quite casual, as well as restrictions like limited file uploads, there can be a lot to be desired for many larger businesses.
However, the casualness of Discord and its popularity makes it perfect for growing your social engagement. Putting your company's Discord server into the community public servers can give your business a huge boost.
How Does Discord Compare to Other Business VOIPs?
Discord's competitors for VOIP communication (Voice over Internet Protocol), especially in the business market, are pretty steep. Programs like Microsoft Teams or Slack are built specifically for companies.
As a pure communication tool, Discord holds up to these programs without a doubt. However, when it comes to full integration with your business's workings, Discord falls short.
For a small business, Discord's features are probably just fine, especially when factoring in the cost of other more business-oriented software. Discord is free to start using, while Microsoft teams, for example, costs $4.00 per user.
How to Set Up a Discord Server for Business
Creating a Discord server business can take a little time to get right. Discord gives you a pretty bare-bones server when you first start one and setting things up correctly is imperative.
Create well-defined roles

Making sure you set up roles for your employees that you can use to give or revoke access to text channels and share information correctly across the business is very important.

Set up multiple channels

Like any organization, creating separate spaces for different topics and information to keep things organized is a must. Allowing co-workers to talk in their own channels that won't be overrun with other sections of the business will keep things working well.

Two-factor authentication

Putting all your information on a single server can be a bit sketchy. Making your moderators (IT workers, etc.), CEO, CFO, and other users with high levels of access set up authentication measures will keep your information safe.
Paying for Discord Nitro will also offer some more features that businesses will find useful. A Nitro subscription allows access to HD video chat, larger file uploads, and a lot more.