Discord is very popular among gamers, so it's no surprise that many of your friends are frequent users. However, sometimes there can be problems with the app resulting in your friends being quiet. These issues may appear complex at first, but the simplest remedies may be the most effective with the proper understanding.
Here are a few reasons why your friends might be so quiet in Discord and how to fix them.
Reasons Why Your Friends Are So Quiet on Discord
Poor connection or weak internet signal

One possible reason why your friends might be quiet in Discord is that they are experiencing poor connectivity or a weak internet signal. If their connection is slow, voice chat may become choppy and difficult to understand, which can cause them to pause while communicating. In this case, you can try to suggest that they move their device closer to the router or switch to a different Wi-Fi network.

Beamforming is disabled

Beamforming is a setting in Discord that can help improve audio quality by focusing on where your friends are located and amplifying their voices instead of trying to prioritize everyone. However, if this setting has been disabled, it can result in your friends being quiet since it will not amplify their voices.

Their microphone might not be working properly

If your friends' microphones are not working properly, they will not be able to speak loudly enough for you to hear them properly. This could be due to several reasons, such as a faulty microphone or incorrect settings. You can ask them to check or fix Discord mic settings or try using a different microphone.

Low audio settings

Discord has a lot of different audio settings that you can adjust to improve voice chat quality. However, if these settings are not configured correctly, it can result in your friends sounding quiet. For example, if the volume mixer setting is turned up too high, it can make people sound distant or muffled.

Outdated or Broken Audio Drivers

If your friends' computer or phone is running outdated or broken audio drivers, this can cause their voice to be quiet in Discord. To fix this issue, they need to update the audio drivers on their devices.
How to Hear People on Discord
No matter what the reason might be behind your friends' being so quiet in Discord, there are a few potential solutions that you can try to fix the problem. By troubleshooting the issue and trying different remedies, you should eventually be able to get your friends talking again in no time.
Restart Discord and your devices
Discord's app may have a coding error or bug causing the problem. You may test this by opening Discord in your browser and listening to what other users say.
Discord is well-known for its lightning-fast response times for fixing bugs and launching new features. As a result, it will respond to conflict that is too quiet.
If you are experiencing poor connectivity or low audio quality, one potential solution is to restart Discord and your devices. This can help resolve any temporary issues causing the problem, such as a slow connection or an outdated driver.
Conduct A Hardware Inspection
Often, the simplest approach is the best. You should ensure that your PC's audio input device and output device are properly linked, especially if your desktop has a tower hidden beneath a desk that is rarely examined.
On gaming headphones, it's common to have a single mute button for both input and output volume. Make sure you haven't accidentally tapped it. There are always new drivers being released by headset and microphone manufacturers to fix concerns.
For your specific model, check out the vendor's website for updates. To avoid a too-quiet discord mic volume, ensure you have the most recent version of any specialized software required for your attachment.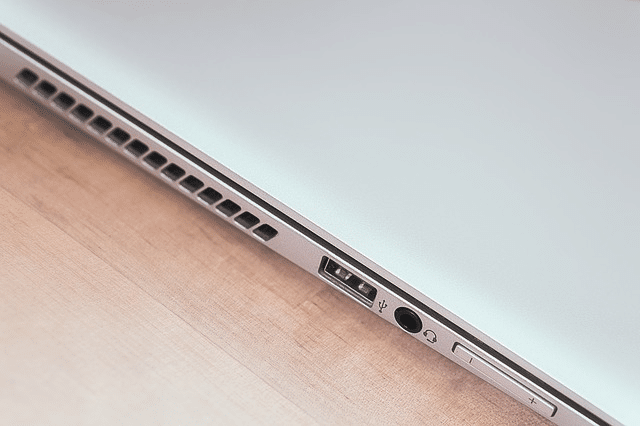 Disable All Third-Party Voice Modification Software
Voice modifications that vary the timbre and tone of a voice are popular in Discord's speech sources. As a result, they tend to interfere with Discord's carefully calibrated sound environment. Check to determine if the problem has been resolved by disabling any programs that suit this definition.
Output Device and Volume in Discord Settings
You may customize the sound of Discord using a variety of included audio tools. First, open your Discord app. To access User Settings, click the gear symbol next to your profile in the Discord window's bottom right corner.
From the left-side menu, choose "Voice & Video."
Select "Reset Voice Settings" from the Troubleshooting menu to begin troubleshooting.
Please give this a try first before moving on to the next steps. It may be the only solution.
Starting from the drop-down lists, ensure you have selected the correct input and volume output devices. The peripherals and accessories you're utilizing will impact the option you select. As a starting point, pick "Default."
Otherwise, use your gaming headset's built-in mic or whatever works best for your PC to solve the problem more discreetly. Discord delivers a helpful beep to the targeted device when it is selected. The audio trigger is audible in your headphones and on your set.
Another thing to check is that you haven't zeroed out the "Output Volume" settings. You can flip it to the right a good distance or all the way if you're feeling extremely reckless and don't care about your hearing's endurance if it is.
The "Let's Check" option makes it easy to do a mic test by allowing you to read a story, sing a songline, or speak total gibberish. Join a random voice channel and check to see if anyone else can hear you.
"Voice Activity" and "Push to Talk" are both available in the "Input Mode" box at the bottom of the screen, so try both to discover which works best for you.
Discord Advanced Settings
The advanced section of the "Voice and Video" settings contains the "Audio Subsystem." Please ensure that the status of the subsystem is no longer "Experimental." A Discord reset is necessary to alter the subsystem. When prompted, press "Okay."
The experimental branch of Discord is where the most recent updates to the platform's backend are implemented. This can generate many issues because they aren't always polished and optimized.
Audio Settings In Windows
The issue is most likely caused by how your audio devices are set up in Windows, not by Discord. The wrong speaker or headset receives other people's voices in a speech channel. Properties can be accessed by right-clicking on the speaker or volume symbol in the taskbar. Windows users can select either "Open Sound Settings" or "Playback Devices."
You must ensure that the top tab of the Sound window is set to "Playback" when it displays. Make a note of the computer you want by selecting it with the right mouse button.
Then select "Set as Default Device" and "Set as Default Communication Device," respectively. As soon as it is completed, the default unit is shown with a green tick.
Select "Show Disabled Devices" and "Show Disconnected Devices" from the "Playback" tab if your laptop does not appear in the list.
Right-click the screen to enable it when it appears. Ensure that the "Default Device" and "Default Communication Device" options are configured correctly.
Problems on Their End
Your friend's computer may be having problems if none of these suggestions work. To help you hear them better, they should try a few typical microphone fixes. Input Sensitivity is the most typical problem when it comes to Discord issues.
Make sure all of your friends have the Automatically determine input sensitivity disabled. After that, you can fiddle with the microphone's sensitivity to hear what your friends are saying.
Discord's decibel pickup range can be increased or decreased by dragging the slider to the right or left. Make a few adjustments and see what works best. Between –50 dB and -40 dB is usually the sweet spot.
A level of -40dB or more may be able to pick up too many background noises.
Get in touch with Discord support
If you have tried all of the above solutions and are still unable to hear people on Discord, it may be time to get in touch with Discord's support team. They will be able to help you troubleshoot the problem and find a solution that works for you. To get started, go to their support page and open a new ticket. Include as much information as possible, such as the steps you've already taken to try to solve the problem.