When it comes to group communication, it is not unusual for Discord and Telegram to be compared to each other because of their similar functions. Although both are free apps, they also have variances in terms of how the data flows around these apps and how users think about their functionality and usability for specific uses.
For those who want to know which app is better and more productive to use, this 'Discord vs Telegram' article should help you understand more about each of the apps and how to better utilize them for your personal or business use.
Overview of the Discord App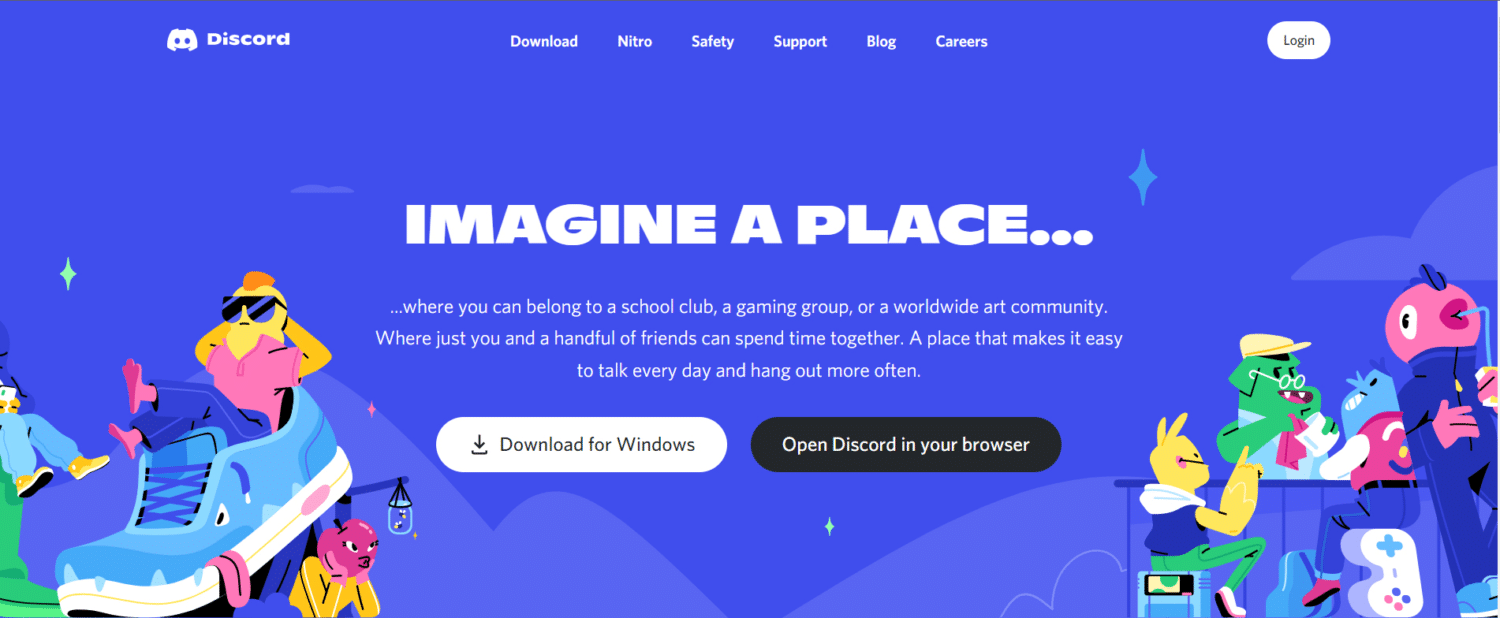 Brief History
Discord was created by social gaming platform founders Jason Citron and Stanislav Vishnevsky as a VoIP (Voice-over-Internet Protocol). Discord is a free instant messaging app that offers a lot of features. Originally conceptualized for the growing gaming community in 2015, Discord has become one of the broader-scoped social media platforms available today.
Launched in 2015, Discord works as a free stage for gamers to socialize and connect with their fan base, as well as interact with other gamers in the industry. However, with its fast-growing communities created in the long run, Discord became an all-around and multi-purpose communication platform that boasts hundreds of millions of users all over the world.
General Functions
Discord is a free voice communication platform that is now available for all kinds of communities out there. It allows users to send messages free and in real-time through servers created within the platform. From its general to advanced features, Discord has a lot to offer.
Weblink

in order to join a server, a user must have a web link referred to as an invite link. This link is important in order to have access to private servers.

Inline Bots

one of the unique features of Discord is the existence of its artificial intelligence called bots. There are about 6,000 various bots in Discord that help manage the platform.

Discord Nitro

it is an advanced feature of Discord that allows premium users additional perks like animated avatars, more emoji slots, higher upload size, and many more.
Pros and Cons of Discord
Discord offers a lot of cool things once inside its servers. After joining a server, you can now access most of its features if you're a basic user. The nice thing about Discord is the top-quality communication tech they can offer for all free users.
Of course, as there isn't a perfect system in the world, there are quite a few pros and cons for apps like Discord. Some of them are the following:
Pros
A Discord user can send and receive messages from whichever server he/she is connected and affiliated with whether in public, private or limited groups; and can also directly private-message friends from the contact list.
Voice calls

Discord features voice calls in high-definition dynamics. It's like Skype, but better. Why? Because Discord doesn't take up too much data but still manages to give you hi-def audio quality.

Multiple servers

Discord allows each user to join up to 100 servers. That is a lot.

Text and Voice channels

Discord divides the server into text and voice channels in order to have better organization and communication. The good thing about a Discord voice channel is that you don't need to send invite links to each member who needs to be inside the meeting room (just like how Zoom works). Once inside a server, you can directly join any active voice channel anytime even without a link.

Multiple users

Discord is one of the most spacious social media platforms because it allows an unlimited number of users on one server. It creates great opportunities for both public and private communities to have more users on a given server; giving them more scope, more audience, and more influence.

Discord bots

the existence of bots adds to Discord being a wonderful hangout place for people who love to chat with friends and even in business classes. Bots have the ability to control a server and lend a helping hand in managing the communication flow.
Cons
One of the down-lows of Discord is the very limited file size it allows a user to upload into the server. Discord only allows up to 8MB for Basic users and up to 50MB for Discord Nitro users.

Discord is closed-source when it comes to its data source code over the internet. It means they are not transparent about how they do things (source code-wise). But that is also because Discord is designed that way.

Discord has the absolute power in disclosing channels that have been proven with privacy violations and disclose them to the United States Government. This is justifiable because US Law dispels data privacy privileges for violators or criminally-prosecuted entities.

End-to-end encryption. Discord does not have this kind of feature because it gives server administrators the power to manage their own community. But this is also justifiable especially on the business side since employers should have full and autonomous access and authorization over servers they have created.
Overview of the Telegram App
Brief History
Telegram is a free instant messaging app that features end-to-end data safety and protection for its users. It boasts of great encryption and data privacy on voice, video, and text messages.
Telegram was created in 2013 by Russian brothers Nikolai and Pavel Durov.
Just a couple of years from its release date, Telegram managed to amass millions of users (mostly in Russia, and European countries). In 2021, they were able to hit a 500-million average monthly active users after the WhatsApp safety policy setback in the same year.
General Functions
Telegram, an instant messaging platform, features an easy-to-use interface with quite a few cool functions. Apart from being a messaging app, Telegram was also one of the earliest to introduce 'channels' in its communication technology.
As for the end-to-end encryption data policy, it only applies to the Secret Chat module in Telegram where mutual users can send files with data encryption on both ends.
Pros and Cons of Telegram
Telegram allows users access and communication provided that they are inside the channel. Just like Discord, Telegram uses unique user logs in order for one to be able to utilize the app.
Pros
One of the great features Telegram has is the bigger (if not the biggest) file size upload it offers to its users. Telegram can allow large files uploaded to the channel up to 2GB per file. The app also gives freedom for users to post files of different sorts from sound clips, GIFs, photos, and even executable files.

Telegram is open-source; which is a big plus for a social media platform of its caliber. It provides transparency for its users and does not shield sensitive information, especially those that are crypto-related.

Telegram also offers self-destructing timers for messages opened after 48 hours. This function will automatically delete messages within 48 hours once the timer is activated.
Cons
Telegram needs users' phone numbers in order to use the app. For people who don't like to disclose their personal contact information, this is a bit of a hassle.

One of the down-lows of Telegram is that they only offer limited users in a channel. They can only add up to 200,000 members. Although it's already a lot for small-scale communities, it's still too little for large-scale conglomerates.

Telegram does not have a real-time video call function. And it does not feature separate or divided channels for better organization and communication flow.

There was a time that Telegram got banned in Russia for not cooperating with the Government on data disclosure for criminally-charged entities.
How Do Telegram and Discord Compare to Each Other?
Discord and Telegram both can send messages instantly and in real-time. These two group communication apps share similarities and also have differences. Here's a detailed comparison:
Similarities
Both Telegram and Discord offer broadcasting channels to larger audiences worldwide. Discord servers and Telegram channels can similarly cater to a lot of people on a given platform.
Instant Messaging
Both apps are generally safe and provide quality team communication.
Desktop app
Both have a desktop version of the app; and other versions that are available for all of your devices.
Differences
Discord & Telegram also have some major differences: one of which is the number of users they can cater to in a channel or server. Telegram can only give 200,000 people access to a certain channel at a given time, while Discord can cater to up to 500,00 to 800,000.
End to End Encryption
End-to-end encrypted messages are better with Telegram. Discord doesn't offer this feature yet, as it is not primarily designed that way.
Screen Sharing
Discord allows screen sharing, but Telegram currently doesn't have this feature.
Audio Chats
Discord boasts of its high-quality voice communication tech while Telegram still continues to develop and upgrade its overall voice-comm functionality.
Discord vs Telegram – Which is Better?
Both Discord & Telegram are popular apps in the Google Play Store. Hundreds of millions of people use these apps for their everyday communication and personal or business transactions.
So, which app is better?
In terms of data safety and encryption, as well as bigger MBs, Telegram is the better app.
In terms of larger communities, VoIPs, higher audio definition, superior organization and arrangement, and overall functionality, Discord is the better app.
Other Online Communication Platforms
Apart from Discord and Telegram, there are also other apps for personal and business utilization that offer free messaging, and audio and voice chats. Some examples are:
Skype
Echofin
Slack
WhatsApp