Due to its nature of a user-friendly community, even dating servers on Discord are becoming rampant–and new servers and various channels are being added frequently. Dating servers allow users to have more fun using voice or text messages to join dating communities inside this wide network. These servers offer exciting ways of finding more friends, not only for playing games but also to find dates during game nights, and even on movie nights too.
Below are some of the best Discord dating servers you may want to join:
Top Discord Dating Servers
One of the things you might want to check out in looking for the best dating servers on Discord is how it can be both fun and safe for your working environment. Most people engage in these servers during their free time, and servers with NSFW tags are the ones you should steer clear away, especially if you're constantly at work or in a public place.
DATE A LIVE: Spirit Pledge Official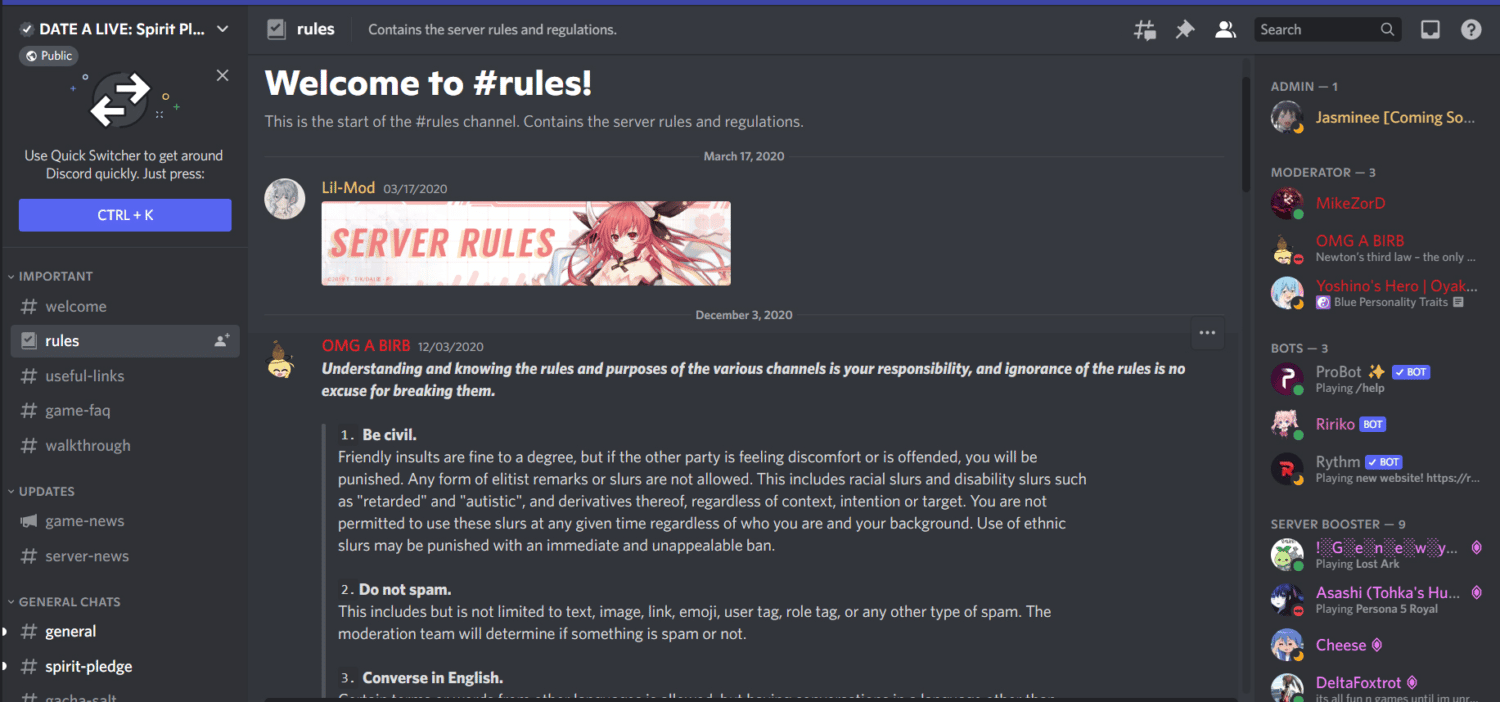 Tags: The official Discord server for the dating simulation mobile game app called Date A Live: Spirit Pledge – Global.
Active members: 22,185 | Around 9,000 online at any given time
Apart from official servers on Discord for many gaming communities, 'Date A Live: Spirit Pledge Official' is specifically a dating server made for the mobile game's fanbase. Here, you will be able to find kindred spirits of avid fans coming together to celebrate their love for the game, share experiences, and even talk about their own fetishes to some extent.
SMD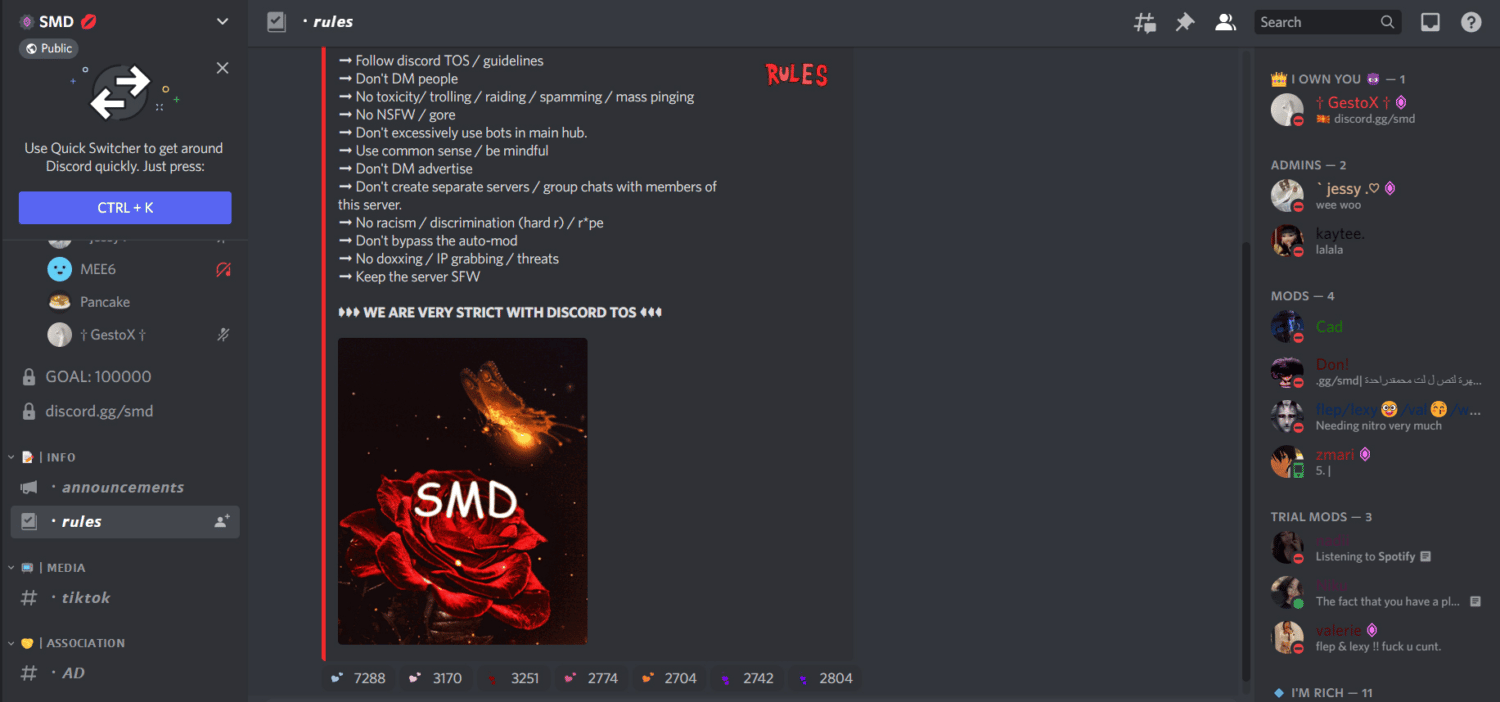 Tags: No NSFW, Dating, No Gore, No Racism
Active members: 89,495 | Around 9,800 online at any given time
SMD is a chill server with a fun community of more than 50,000 people. They've got fun bots and voice channels that cater to meeting new friends and getting people closer within the server.
Ruby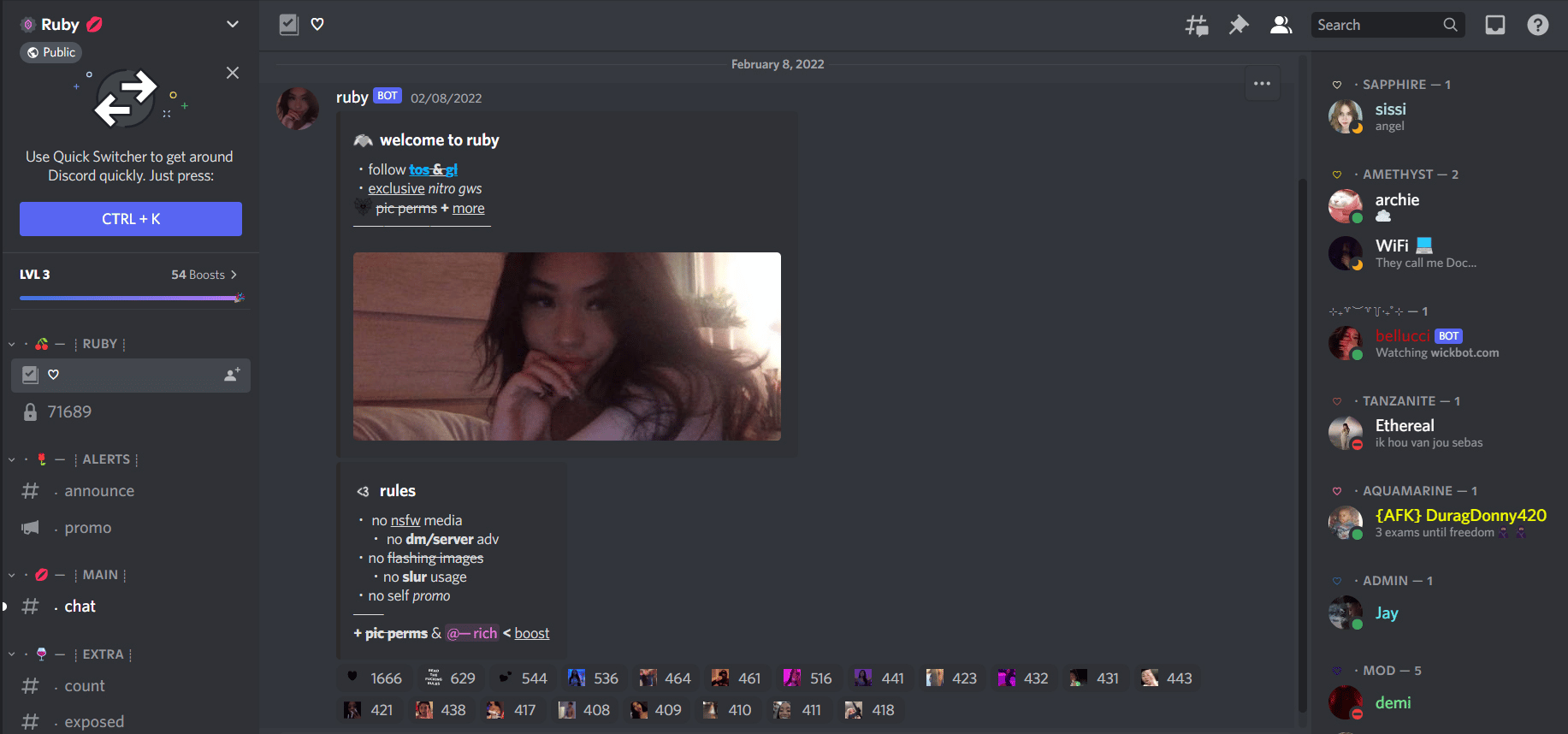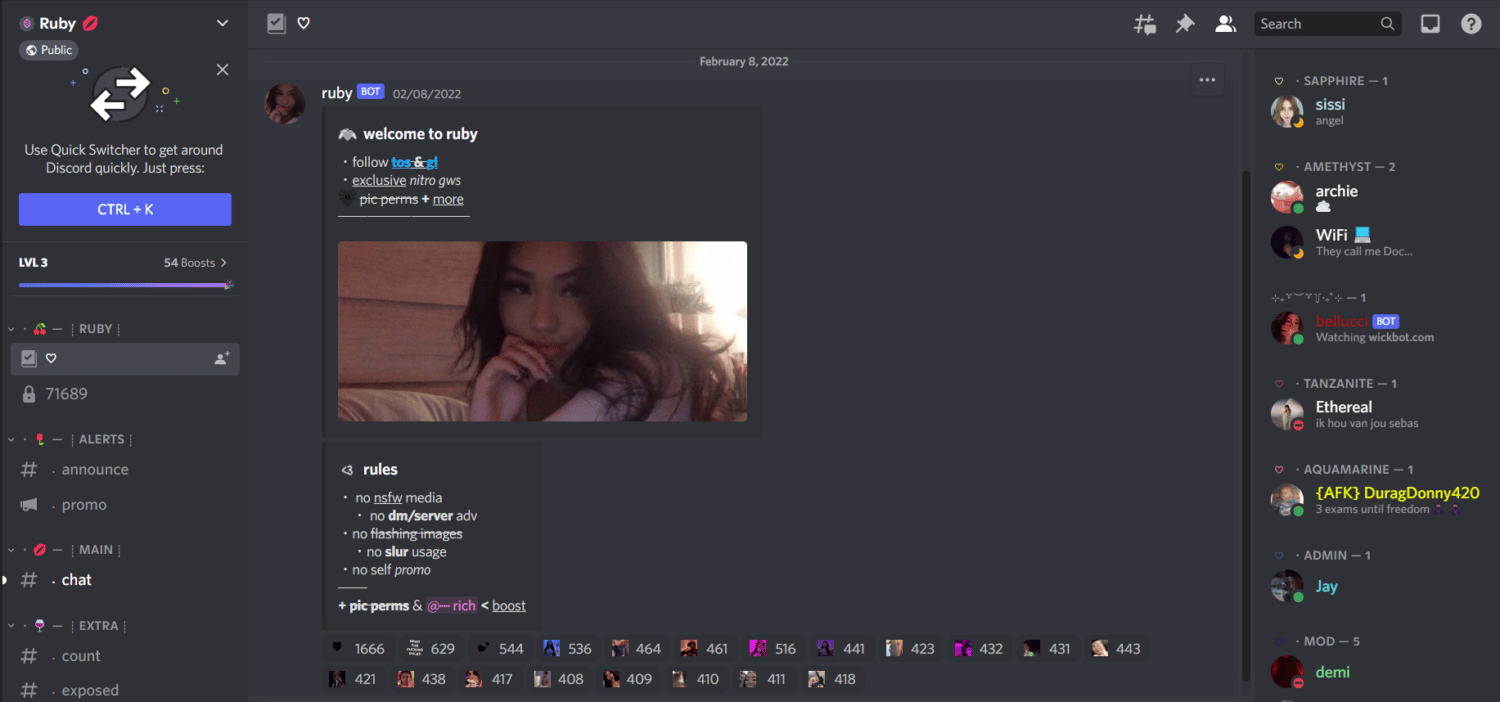 Tags: No NSFW, No DM, Rich Boost
Active members: 71,883 | Around 9,000 online at any given time
Ruby is a teen dating server that caters to ages 13 and above. If you're inside that age bracket and you want to find a wholesome server to date people within your age range, Ruby is a community that can cater to your preferences.
E-dgy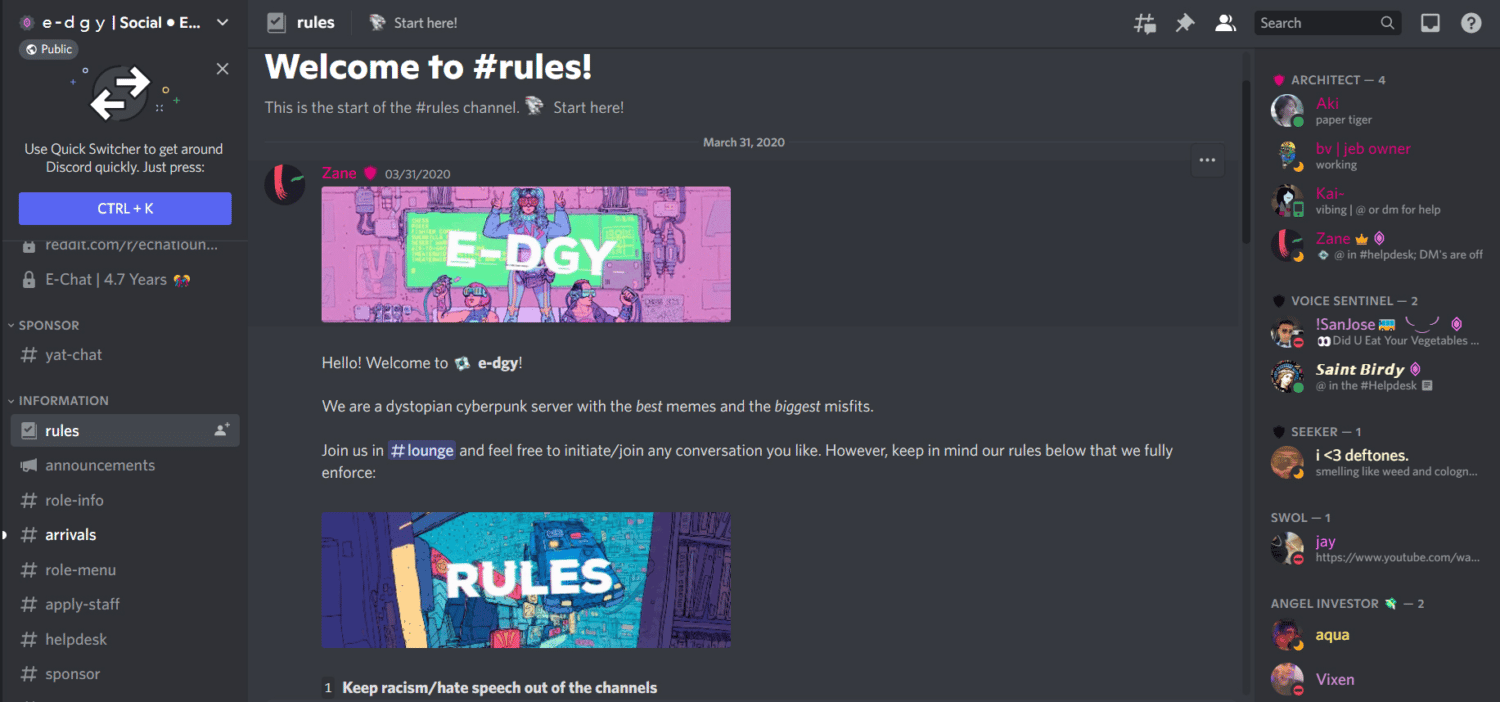 Tags: Social, No NSFW, E-Girls, Memes, Anime, Emotes, Nitro, Fun
Active members: 360,103 | Around 39,700 online at any given time
E-dgy might come off as an aesthetic server but it's not all that. This dating server allows users to be as free as they can so long as they adhere to the set rules provided within the server. E-dgy is mostly about memes and anime fun so it's safe for work and public places.
Chill Heaven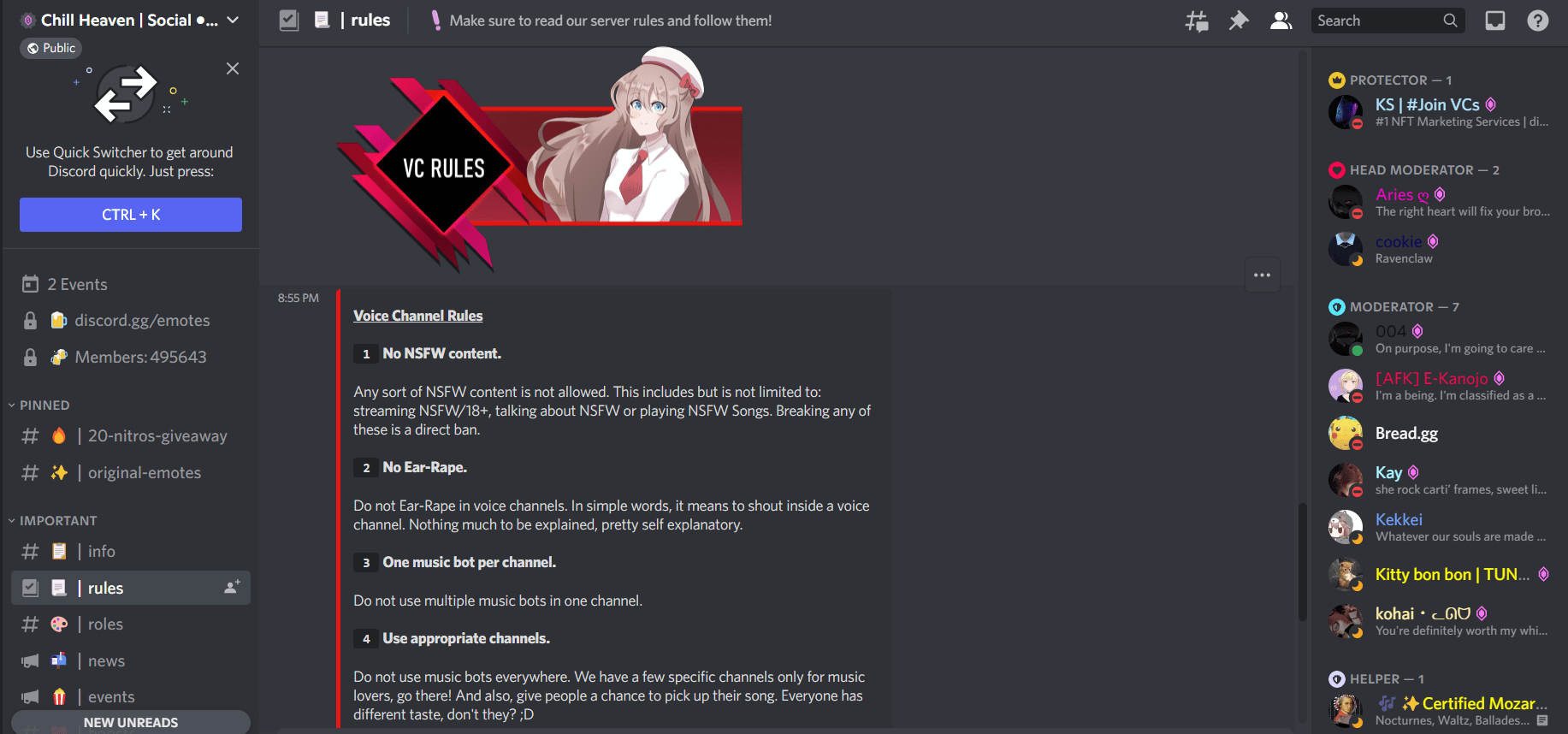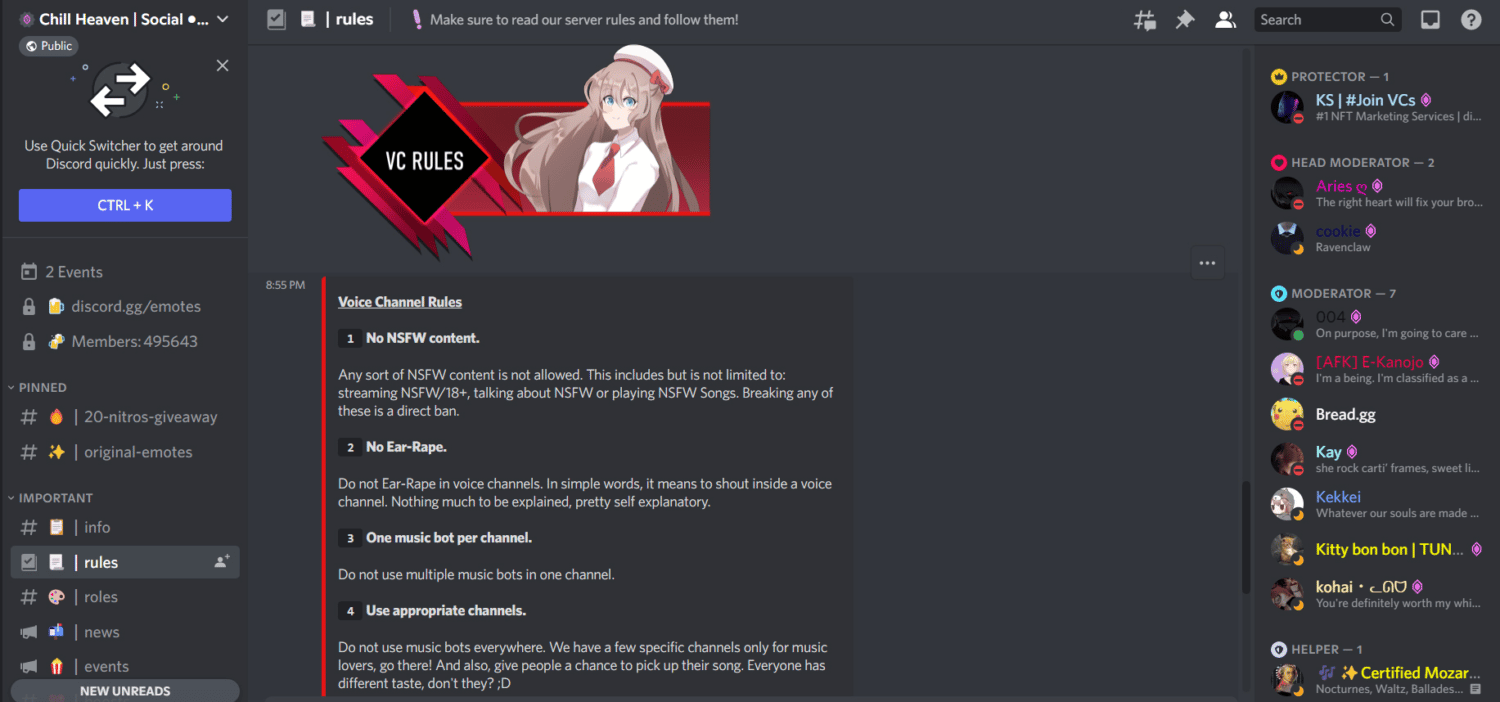 Tags: Social, Anime, E-Girls, Emotes, Gaming, Fun, Nitros, NFT
Active members: 495,533 | Around 173,600 online at any given time
They've got a huge calendar, active chats and voice channels, and various bots games. Not only does Chill Heaven promote a semi-active community hoping to give their user base a balanced virtual-reality experience, they also include NFTs in their network. This is what makes this server distinct from the others because you can also incorporate a little bit of business inside.
From NFTs to music channels and voice chats, Chill Heaven is the kind of dating server that can offer you almost anything.
Top Discord Dating Servers for 18+
There are also dating servers on Discord that cater to mature users and age-restricted contents. They are usually referred to as 18+ or adult dating servers. Joining these types of servers will be at the user's own risk and not be shouldered by Discord. Here are some of the largest 18+ dating server communities on Discord:
Jinx
Jinx is an 18+ dating server that is focused on gaming, matchmaking, anime, and chats. Basically, Jinx is open for all as long as you meet the age restriction. This adult dating server provides lots of reaction roles and other perks within the server.
Like 18+
While most 18+ content dating servers are NSFW tagged, Like 18+ is an incredibly decent and friendly environment for people to engage with. Like 18+ is dedicated and welcoming to whoever wants a cool and safe dating network with 24/7 activity that can cater to anyone and anywhere across the Discord community.
Sinful 18+
Sinful 18+ is an NSFW-tagged dating server that lives up to its name. If you're below the age requirement, you should steer clear of this one and pass on. This dating server allows voice chats and ASMR to some extent, provided that they are inside the legal bounds of the Trust and Safety guidelines of Discord.
Where to Find Discord Dating Servers
To find Discord servers that can suit your dating preferences, you can always use the search bar in the Explore tab. However, not all servers will appear in the results so you will need to ask for a third-party site to help you with that.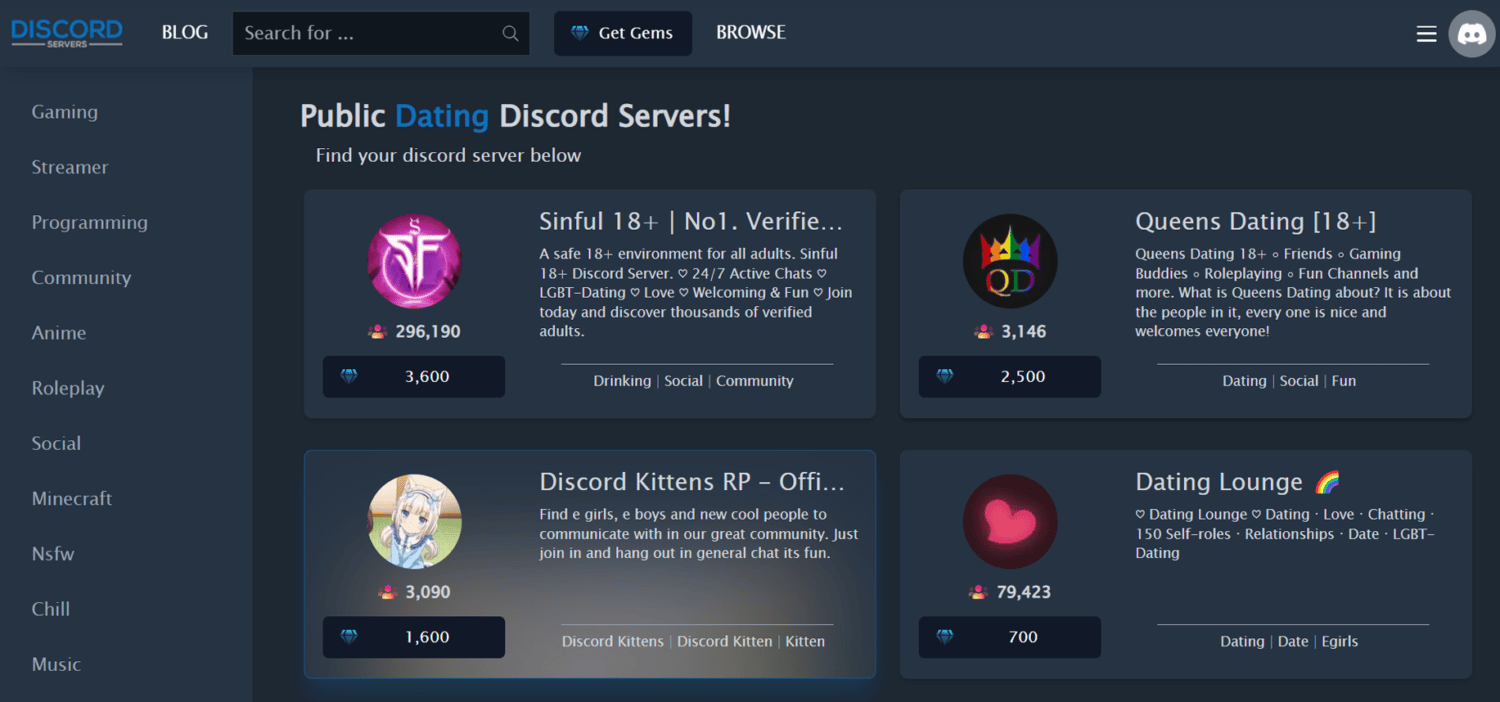 Discordservers.com is a public Discord server listing where you can search for many dating servers extensively. They provide access links to public servers and communities that are active on Discord. They also advertise newly created servers for more people to join in on.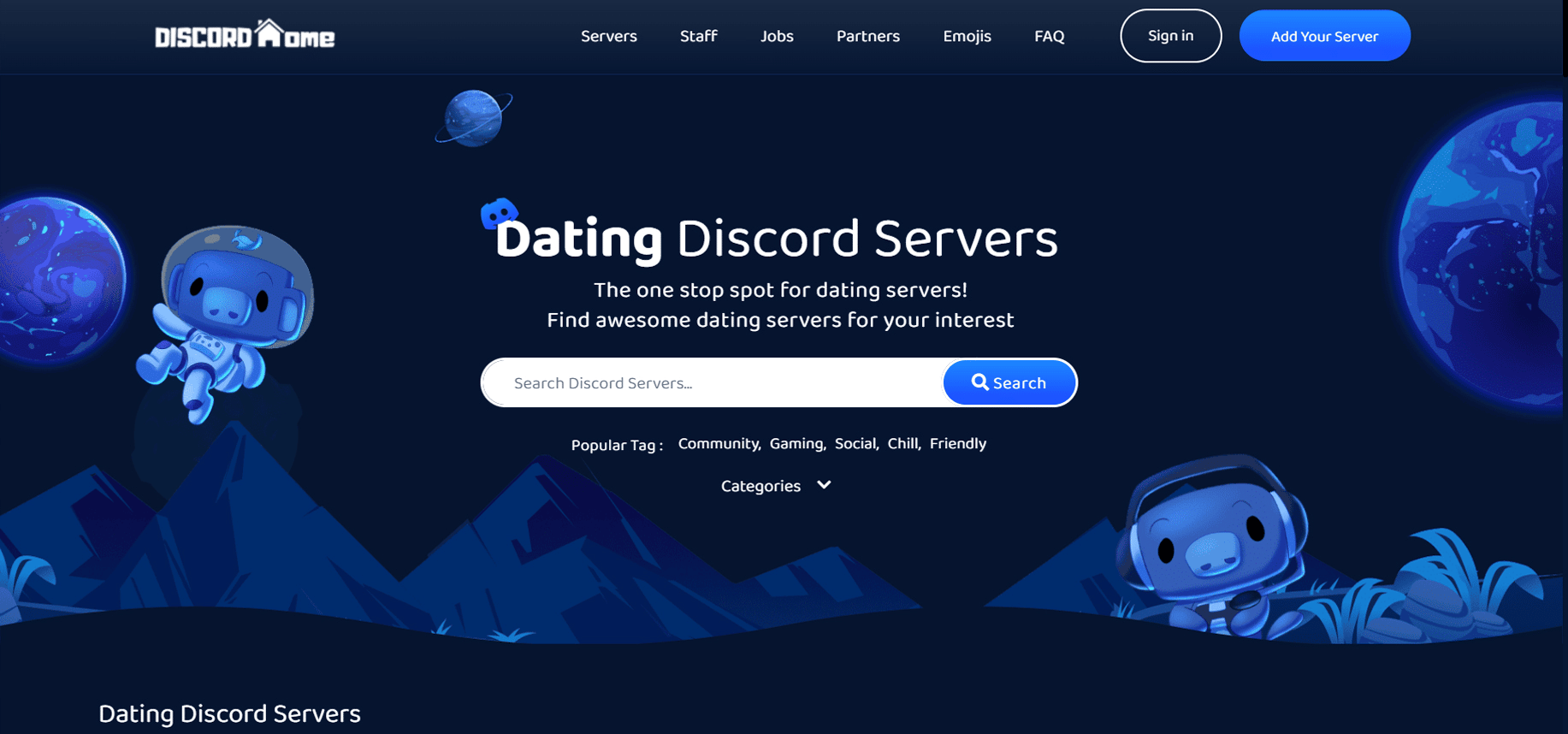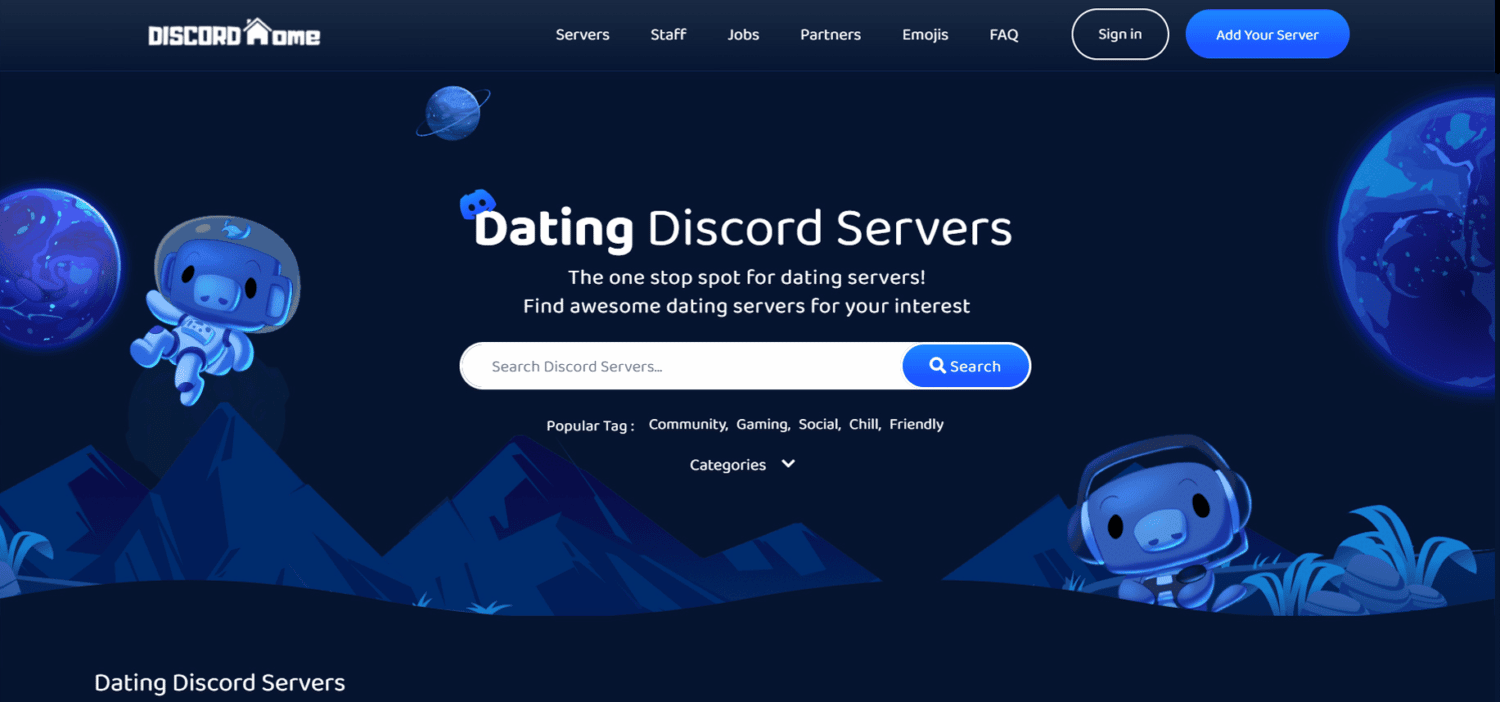 DiscordHome.com is not directly affiliated with Discord but is also a Discord server listing website where you can freely search for dating servers information. They can also provide you with invite links to private dating communities inside Discord, as advertised on their website.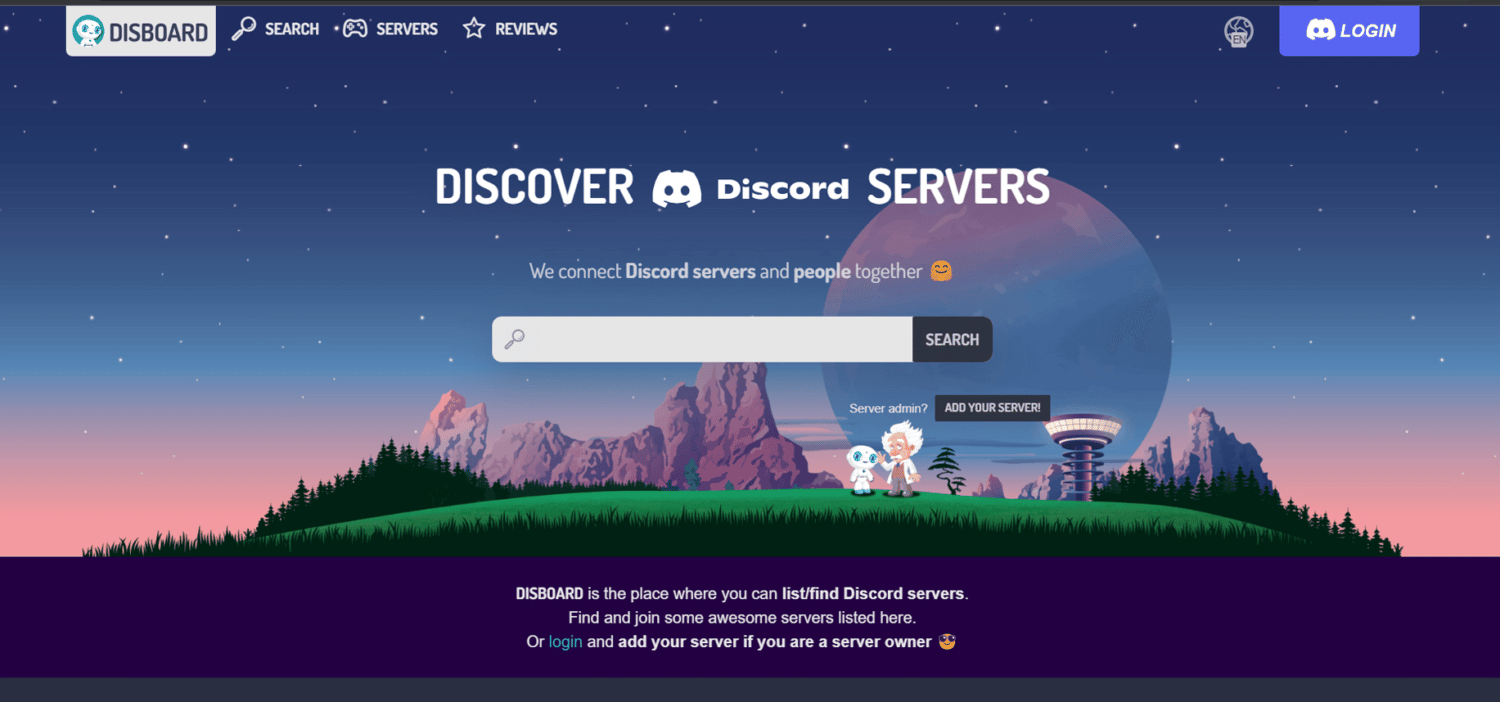 Disboard.org is yet another site outside Discord that lists out the public dating servers available for anyone to join. They can make your search easier and faster for you to land on the right dating server you want to be a part of.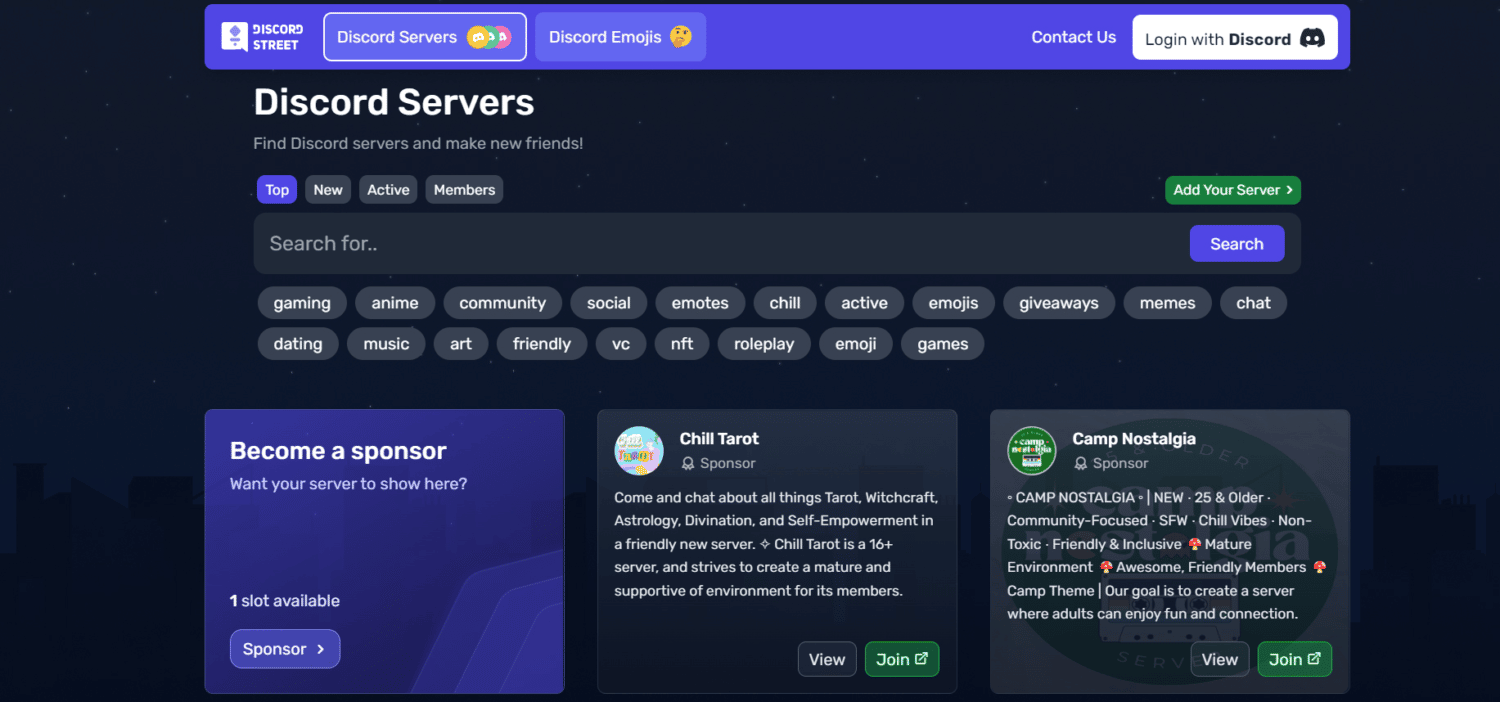 Discord.st or Discord Street is best described as 'the right place to search for and discover new Discord dating servers to join and chat in. You can expect them to be updated in terms of newly added servers in their listings.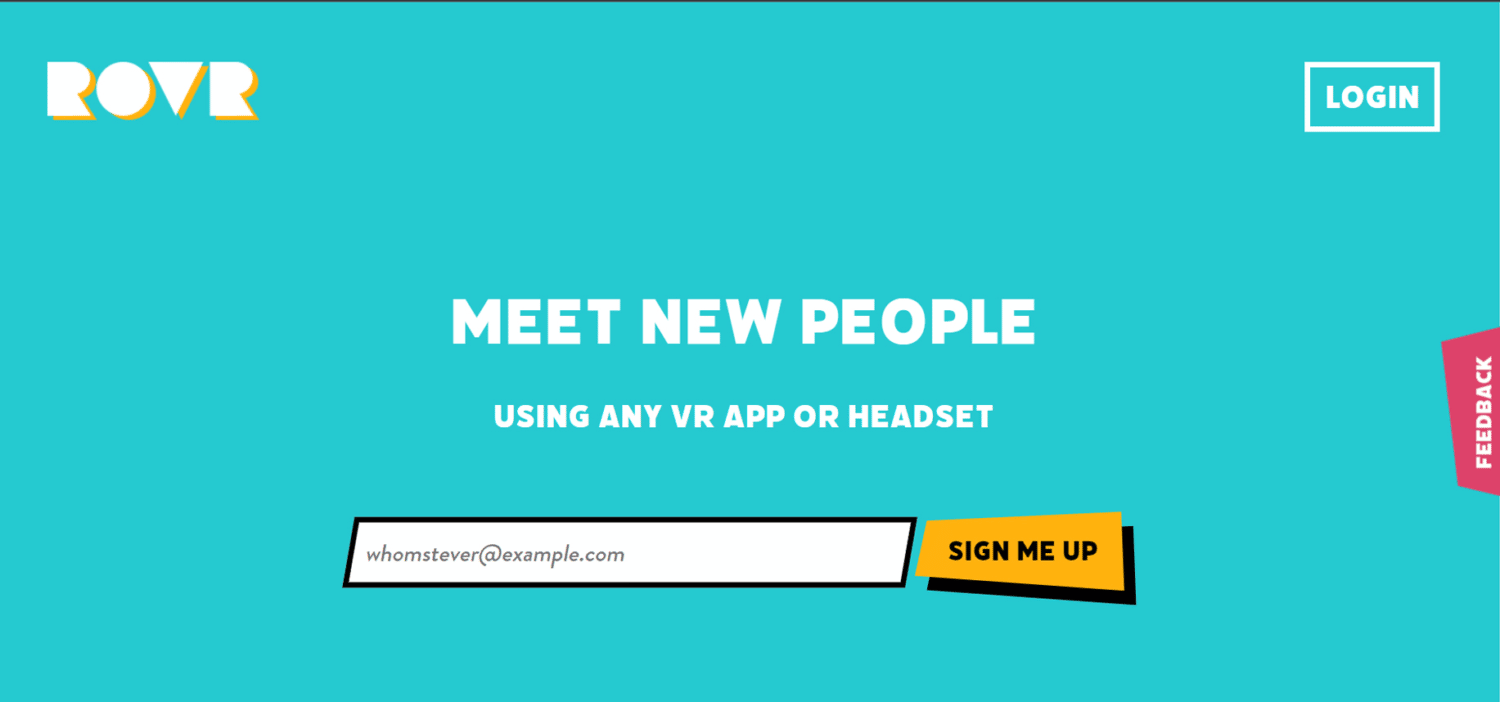 One of the newest additions to the third-party apps that can give you a better dating experience outside Discord is the VR social network ROVR app. It's like a VR dating site that can give you a wonderful time with other VRchat users. They also organize VR social events for a much higher caliber of dating experience all throughout.
What to Look For in a Good Discord Dating Server
One of the main reasons people engage in social media (in this case, virtual dating on Discord) is the idea of meeting new friends and forming new connections with people with the same vibe. If you're interested in online dating, here are some tips on what to look for in good Discord dating servers:
Fun community

Look for a server that is not only fun but a friendly community too.

Wholesome chats with chill people in a chill place

Dating servers should be expected to be a laid-back place for people to unwind.

Many self roles

Because it's more fun to play more roles than one.

Weekly events

Servers that run weekly events are good hangouts for people who love to have fun on weekends.

Semi-active community

It's always better to have a good virtual-reality balance. Don't live your life entirely in the virtual world. Have some fun outside and live out!
FAQs About Discord Dating Servers
What does NSFW mean?
NSFW means Not Safe For Work. Basically, servers with this kind of tag usually allow mature contents that are not safe for public viewing. If you're a part of a dating server that includes an NSFW tag, you might not want to access that server when you're in a public place like work or in a subway.
Are dating servers safe?
For the most part, yes. Discord's Trust and Safety guidelines are transparent with how they do things related to dating servers created within their network. They also don't allow underage teen dating servers and shut down any violating organizations.
How to join dating Discord servers?
The most common way of becoming a part of a Discord dating server is through the 'Join Us' call-to-action button from a specific server, or through an invite link provided for you.
What is the best dating server Discord has?
Only you can define which one is the best dating server Discord has. Each server can offer different perks than the other that may or may not suit your preferences. It doesn't matter if a server has 500K users or just 500; what matters is that the server you're joining offers what suits you best and works according to your personal preferences.