In this article, we'll explore the many names of Discord, how to change them, and where you'll see them.
How to Change Your Username on Discord
Want to change your username? This can be done in five quick steps.
STEp 1

Open Discord and click on the User Settings gear on the bottom left near your username.

STEp 2

At the top of the settings, window select My Account.

STEp 3

Click edit, just to the right of your username.

STEp 4

In the window, enter your new username.

(Note: You'll need your password to change your username)

STEp 5

Hit enter.
This new username will be visible to users and friends in all servers you're a member of (as long as you don't have a nickname in a server).
How to Change Your Nickname in a Discord Server
You're not supposed to give yourself nicknames, but in Discord servers, it's okay. Applying a nickname in any server is a quick process you can do from anywhere.
STEP 1

Open the server you wish to apply a nickname to.

STEP 2

Click the down arrow near the server's name, near the server's banner.

(Note: The down arrow will be three dots on mobile)

STEP 3

From the dropdown menu select Change Nickname.

STEP 4

A window will appear, enter your new nickname (no password needed).

STEP 5

Hit enter to apply your new nickname.
Your new nickname will appear to all members of the server. You can change your nickname in multiple servers and can go by many names across those servers.
Simply put, your discord username is how Discord recognizes your account. The name with the four-digit number, the one you send in friend requests, is your username.
Your nickname on Discord could be a multitude of things. For example, in my own personal Discord server, I am Nickname. Yes, my nickname, is Nickname. I'm not joking.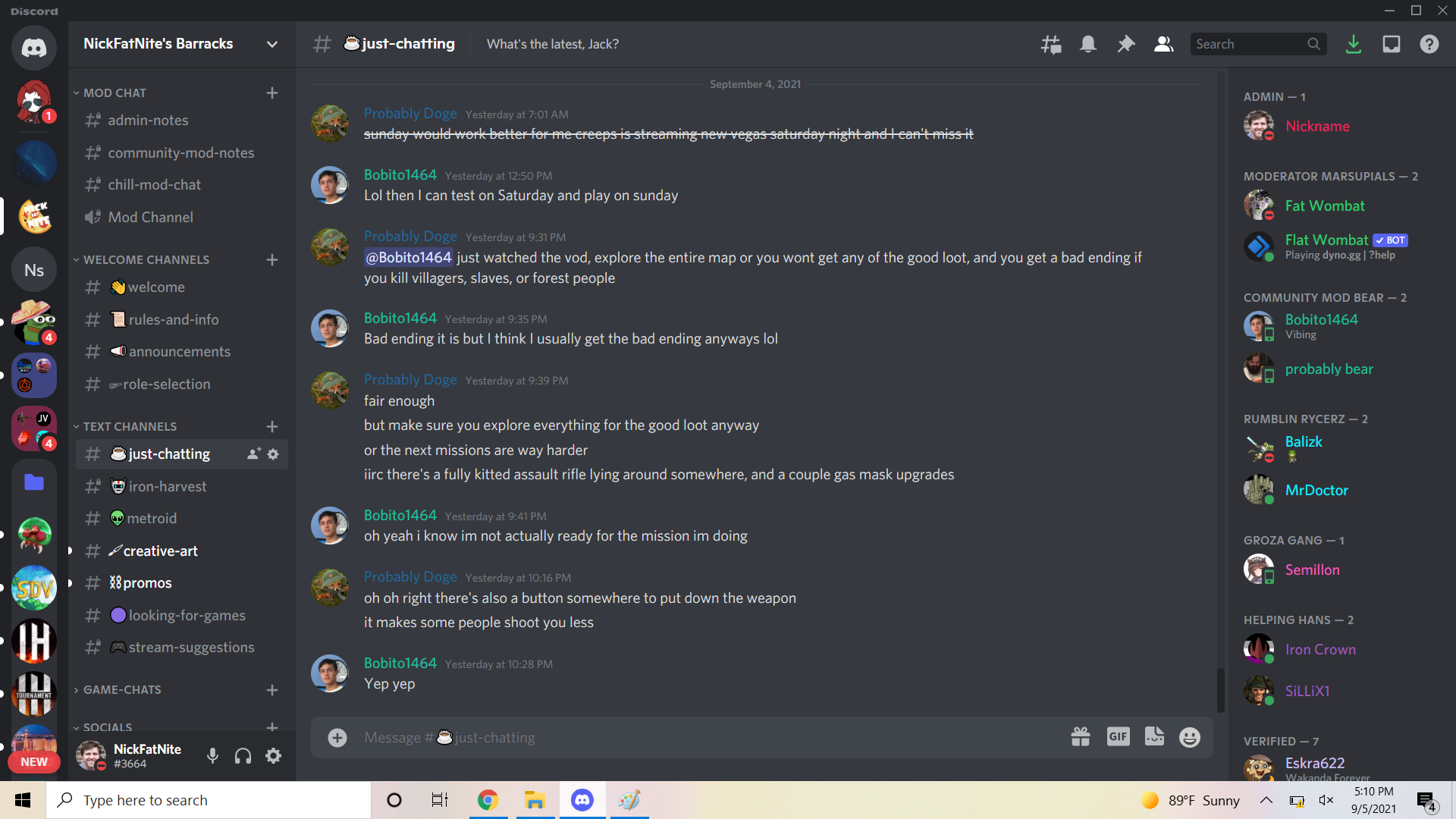 In other discord servers, I either go by Nick or my username, NickFatNite.
So which name shows up on each server? And where exactly does it show up?
If you do not have a nickname set up in a Discord server, your username will appear for all members of that server (minus the four-digit number).
If you have a nickname in a server, your screen name will appear as that nickname to all members of the server. Put simply, your nickname is your server name, for that server.
Whatever you're set up, you'll appear in chat channels, a server's member list, and anytime someone @'s you in that server, as that name.