Now, if you're like almost every other person on the internet, you enjoy browsing memes wherever you can find them and downloading the best ones on your phone. Perhaps you have even created a meme yourself.
Are you looking for a place to browse funny memes or share ones you've made? Reddit, Twitter, and Facebook might be the first places you can think of whenever you go find memes. After all, it's where most people go to.
However, if you're looking for a community outside of those platforms and other well-known sites, Discord is the way to go. Many Discord servers have enabled meme sharing for their members. Even a Discord server dedicated to other topics like games and anime, you'll find at least one meme channel in it. There are also community servers that are made for memes and memes only. Some servers even take it to another level by building a fun community that revolves around memes. These servers even hold meme contests and have a dedicated channel that lets you play games with fun bots.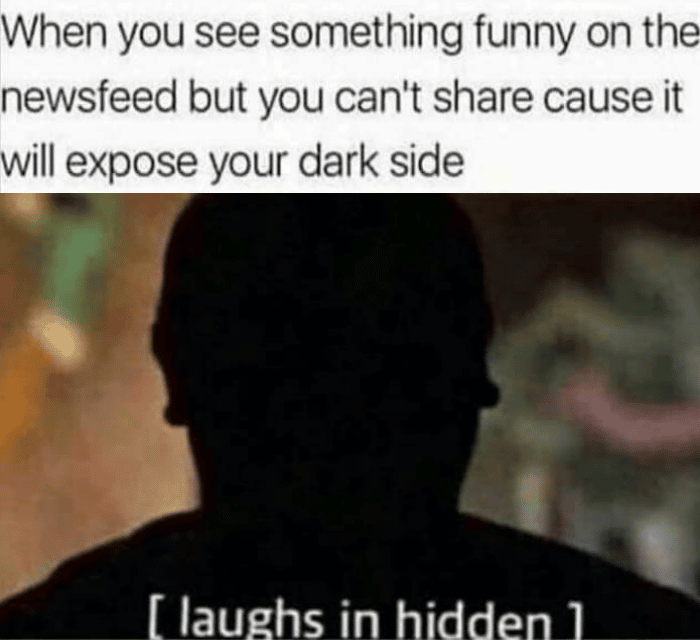 There are great Discord servers out there where you can get lost in browsing memes or hanging out with like-minded folks. Ready to know the best Discord meme servers to pass your time with? Here's my pick for the best meme servers you can find on Discord.
Best Meme Discord Servers
You know by now that memes are everywhere on Discord. Even servers you wouldn't expect to be remotely interested in memes have a dedicated meme channel. It's a bit uncommon to find a Discord server that hasn't its own meme channel, or at least people who post a slew of memes whenever they have the chance.
Whether you're looking for an awesome server to find dank memes, meet up with people who have the same interests as you, or share memes you created, here are the seven best meme servers out there.
Meme Hub
Meme Hub is another big meme server on Discord with over 77,000 members and a lot of active users. Despite its large population, it maintained a chill community vibe and the channels are well-organized. While there are channels where meme posting is restricted, you can post memes on the #meme channel. Although, a word of caution: #meme channel is marked as NSFW. Even though the server prohibits such content, the owners probably have guessed that sometimes people will still post whatever they want at the risk of being banned. However, if you just want to binge on memes, you can do so by checking out their #meme-feed channel, which is different from the channel #meme.
It also hosts contests from time to time, including guess events where you can have the chance to win free Nitro. Plus, it has awesome bots you can play with, including Dank Memer. Overall, Meme Hub is a fun server with same minded people and a friendly community.
1. The Vent
Looking for a super unique, refreshing, chill server with a fun community? The Vent isn't primarily a meme server like the other ones on this list. From the server's name itself, you may have already guessed what's it for. It's a social server where people can meet friends, hang out with people who may have similar interests as them, ask for relationship advice, participate (or spectate) in a debate, and vent. You'll be surprised at how many kind strangers will readily listen to you and offer advice if that's what you need.
The Vent also has channels dedicated to media, including arts, selfies, and memes. And of course, they also have servers dedicated bots you can play games with, including Mudae, and you guessed it, Dank Memer. All in all, there is a lot of awesome stuff to do on this server aside from browsing memes.
2. Supreme
Supreme is a "social and dank community" on Discord, so if you're searching for an exciting and active server that has tons of memes and fun activities, look no further. Featuring heists, Nitro giveaways, and Dank Memer bot channels, it's easy to get lost track of time on this server. Dank Memer bot alone has its own category, with more than five channels. And, these channels are always full of people playing games with Dank Memer.
Leveling is also present on this server, and at the highest level (200) you get a permanent custom role. And did I already mention they have a super cool aesthetic? Well, they have and their channels are organized, too, so you can easily find your way in the server.
3. StreetCan's Den of Memes
Invite Link
While most of the servers we mentioned on this list so far are mainly social and meme communities, StreetCan is a bit different. It's mostly focused on posting and sharing memes, rather than hosting various events and bot channels. However, if you're looking for a Discord server to browse unlimited memes, whether they be cursed, dank, or whatever, this community is what you're looking for.
StreetCan has many channels specifically dedicated to various types of memes. It doesn't allow NSFW posting, however, like in many other servers, there are members who are willing to take the risk of getting banned. It's a properly moderated server, and rule-breakers will most likely face punishment. However, if you think you have been banned by mistake, they have a separate server where you can appeal to the admins. The link to STC Ban Appeal Server is usually sent to you by DM via Dyno bot upon joining the main server.
4. Dank Cafe
Dank Cafe is a Discord meme server you can join that offers many fun events, including heists, giveaways, and various games. It's a very active server with more than 8,000 members. It has social and media channels where you can chat with other members. The community server has many bots you can play with, including Dank Memer, Mudae, Poketwo, Virtual Fisher, and Bro Bot.
Navigating across the server is also made easy because of how the owners and admins made it organized. It has an active support channel, too. While getting support on other servers is a bit more difficult, on Dank Cafe, asking for help from support staff and other members is easier. If you're looking for a friendly community to chill with friends, play games, and join daily heists, Dank Cafe is a server you shouldn't ignore.
5. Cartoon Carnation
If you grew up watching cartoons and children's shows, you will probably like Cartoon Carnation. It's a unique server where cartoon fans gather and unite to socialize. Now, they also include anime and memes as their server offering. And even their roles, channel names, and aesthetics are based on cartoon shows. The server has a lot of features, including a shop and a channel to share your artwork.
Aside from those, it also has Nitro wars, voice chats, and voice commands channels. Of course, it has a channel where you can share and browse memes. You can find this channel named "Lazy Town", which is a rather funny and creative way to name a category. Besides memes and games, you can spend long hours just talking about your favorite cartoon shows with other fans on the server.
Cartoon Carnation also has a leveling system. And you may have guessed it by now, it's based on some popular cartoon shows, too, like Ben10 and Adventure Time. When you reach Level 100, you will get a Legend role.
6. MemeStash
It probably separates MemeStash from other Discord servers on this list because it's mostly just meme channels, which is also why it's among the best. MemeStash puts in their description that it's "a server for posting and funny content", and it's true.
Unlike the other servers I mentioned here, MemeStash doesn't feature bots or heists. Instead, it has a wide range of channels dedicated to various topics, ranging from anime and manga to food and drinks. These channels are also filled with memes shared by server members. So, if you prefer binging on memes and maybe sharing some of your own, this is a great place to do that.
Aside from that, they have activity channels where you can play "continue story" and ask other members "would-you-rather" questions. The server also hosts events and giveaways from time to time. Overall, it's a chill server with plenty of active members who are friendly and welcoming. Why not give it a try?